New Document
Introduction
This guide describes how to start a report from scratch. This method will get you to a blank Query Panel, which must be filled out as described in the Query Panel Guide.
Video
Step-by-Step Guide
Start a Report from Scratch
1. Open the "Web Intelligence" application within InfoView
Either:
A) Click the "Applications" button in the header and select "Web Intelligence" or
B) From your home screen*, click on the "Web Intelligence" icon.
*Your home screen is the default page after you log in, and the left-most tab underneath the banana slug.
2. Once the Web Intelligence application has opened in a new tab, select the "new document" icon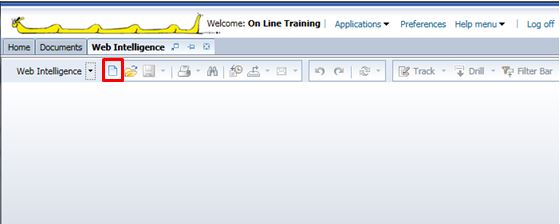 3. In the pop-up window titled "Create a document", select "Universe" and click OK.
4. Then, select the universe that you want to report on and click OK.
Note: Your list will be different depending on what access you have in InfoView.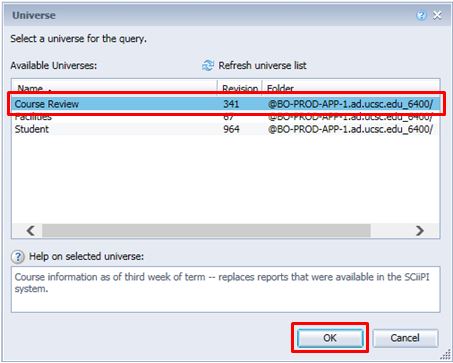 A blank Query Panel will appear.
Check the Query Panel Guide for further instructions.