Report Viewing Options
Topics
Quick Display vs. Page mode
HTML vs PDF mode (change pages)
Switch tabs
Drill filters
Freeze headers (click on cell on inside (not header)
Video
Step-by-Step Guide
Quick Display vs. Page mode
Quick Display mode (left) lets you view the report as a flat file with a blank white background. The report will still have pages to flip through, but it will only cut the pages horizontally.
Page mode (right) chops the report into pages both horizontally and vertically. If you have an especially wide table, the table will appear on multiple pages.
The Quick Display and Page mode buttons allow you to toggle between these two modes.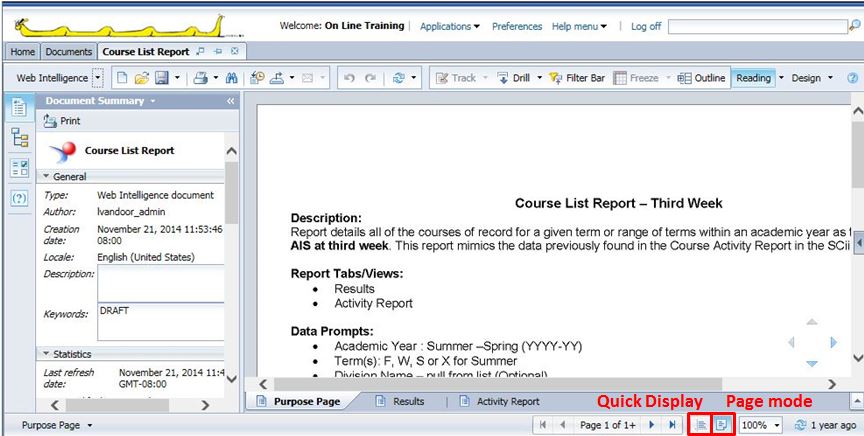 HTML vs PDF mode
HTML mode is the default InfoView report view.
PDF mode allows you to look at the report as if it were a PDF in a PDF reader.
To change to PDF mode:
1. Click on the triangle next to "Reading"
2. Select the mode you would like.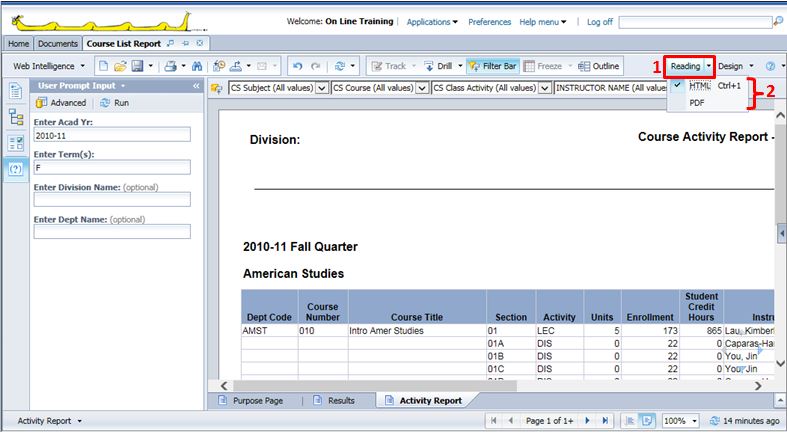 Drill filters
Some reports have drill filters, which allow you to narrow the scope of a table by selecting from a list.
Drill filters will always be shown above the report window, if there are any.
To narrow the results of your report, click on any of the drop-down menus and make a selection.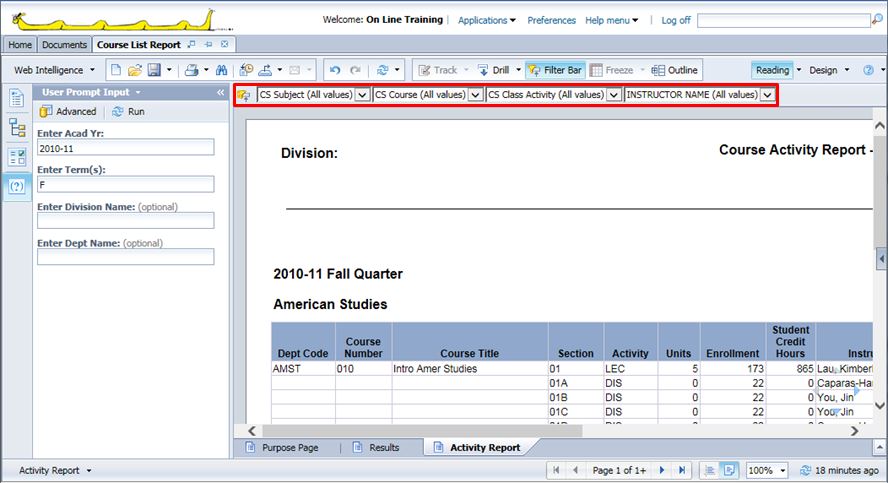 Freeze headers (click on cell on inside (not header)
While viewing reports, you can freeze the headers at the top of the page while you scroll down the table.
To complete this action:
1. Click inside the table (not in the header).
2. Click the "Freeze" button in the menu bar.