Change Source
"Change Source" allows one or more of the queries of a report to have the source of the data changed. This can include a change from one universe to another, between Excel files, or between a universe and an Excel file. This is particularly helpful when transferring reports from two very similar data sets, for example a test universe to a production universe.
To change the data source of a report, complete the following:
1. Navigate to the menu Data Access, then the submenu Tools
2. Select "Change Source"
3. Pick the query that you'd like to change.
4. In the "Change Source Wizard" pop-up, select either an existing data source or specify a new data source.
If you specify a new data source, you will need to pick from the list of available universes.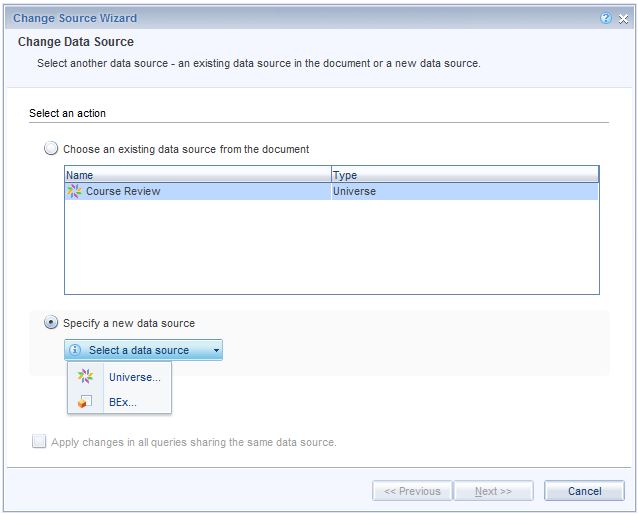 5. Once you are happy with your selections, click OK
6. InfoView will have a "best guess" for which objects from the original data source match which fields in your new data source, but you may have to change these or fill in any blanks.